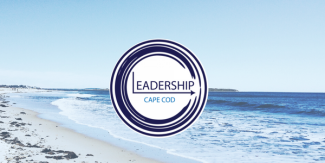 Community Involvement: Leadership Cape Cod
Our connection with our community is deeply important to every member on our team. We all have different passions but we are committed to giving back to the local community. Throughout the year, we will be highlighting various non-profits that our team is involved with, in hopes to collaborate together and raise awareness.
This month's featured non-profit is Leadership Cape Cod. Melissa Kolcz, Client Experience Manager, is on the Leadership Cape Cod Alumni & Community Engagement Committee and a 2015 graduate of the Community Leadership Institute of Cape Cod. Michaela Herlihy, President & Owner, is also a 2013 graduate of the Community Leadership Institute of Cape Cod and a former Board Member.
Leadership Cape Cod's mission is to develop and connect a diverse cohort of leaders to foster an engaged, sustainable and inclusive Cape Cod. This year the organization will celebrate 30 years of community leadership development. The CLI program has been so successful that the organization has decided to offer more programs and services to people, businesses and community organizations.
---
Community Leadership Institute
The Community Leadership Institute is the core program of the organization. This annual program goes from January to June. The program focuses on the following areas of life on the Cape including; the Economy, Arts, Healthcare, Environment, Social Services, Legal, Government and Education. Participants also complete a community service project before the commencement ceremony.
Click here to read more about CLI.
---
Nonprofit Board Leadership
The Nonprofit Board Leadership program is geared towards providing individuals with the knowledge to serve on nonprofit boards of directors. This program focuses on board member roles and responsibilities. Contact Leadership Cape Cod to find out when the next Fall and Spring sessions will take place.
---
30th Anniversary Celebration on 9/16
Leadership Cape Cod is calling all alumni, presenters, sponsors, family and friends to celebrate 30 years of leadership, networking and community change making on Cape Cod. The 30th Anniversary event will be held on Friday, 9/16 at 5:00pm at the Loft Restaurant at the Cove in West Yarmouth. The event will include dinner, drinks, a brief presentation & live music.
Click here to read more and register!
---