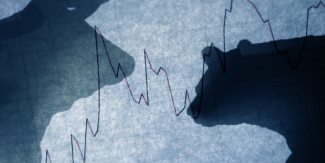 How to Stay Disciplined During a Bear Market
We hope you are doing well and enjoying the transition into summer! We know the term bear market gets thrown around a lot so we wanted to take this time to explain what a bear market actually is. A bear market doesn't occur until the decline is 20%. There is nothing pleasant about a bear market—not the anxieties they cause, not the paper losses, not the relentless drip of reports in the media about this or that daily downturn. The gut instinct is to stem the losses by selling before the market goes down further, but locking in losses after the fact has, historically, almost always been the wrong move. Nevertheless, many people do it, and sell to wiser investors who prefer buying their investments on sale. We at Beacon are here to be your sounding board to help prevent you from making costly emotional decisions.
The chart below shows major bear markets throughout history. While volatility is normal, the longevity and sharpness of each bear market varies. As we look to returns 1-2 years after a bear market, we can agree with Nick Murray who says, "Volatility produces a temporary loss that only an investor can make permanent."
Perhaps the hardest part of these sharp market declines is staying disciplined and remaining invested. The chart below shows why "time in the market not market timing" is so important. Missing a few of the market's best days can dramatically impact returns.
We understand that downturns aren't fun, and in some cases they directly contradict what your emotions might be telling you to do. We remind you that we make investment decisions based on fundamentals and we do not allow emotions to drive financial decisions. During market volatility we always focus on the things we can control like anticipating cash needs. We appreciate your continued trust in our team and we welcome you to reach out should you have any concerns.
With gratitude,
Your Team at Beacon Financial Planning