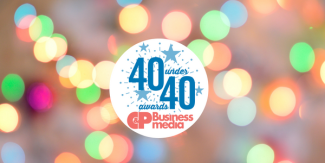 Kelli Grew Cape & Plymouth Business 40 under 40 2022 Honoree
We are proud to announce that Kelli Grew, CERTIFIED FINANCIAL PLANNER™, was awarded as a Cape & Plymouth Business Media 40 under 40 2022 Honoree on Thursday, September 15th. Please join us in congratulating Kelli on this amazing achievement!
Career Background/Highlights: I've spent the last 12 years stripping away jargon and complexities of the finance world so clients understand what options they have to reach their financial goals.
Community Commitment: I currently serve as Vice President on the Estate Planning Council of Cape Cod, and I am a Board Member for Calmer Choice. Through my work with Beacon, I've also participated in CARE for the Cape and Islands' annual Care Day for the last three years.
Favorite Professional Moment: Anytime a client walks away from a meeting feeling empowered to make a smart financial decision, that's a win for me. And passing the Certified Financial Planning exam in 2015!
Who Is Your Role Model/Mentor? My kids for teaching me unconditional love. As well as Joel Aronson and Carmen Grinkis for taking a chance on me and demonstrating how "being yourself" can lead to the most fulfilling success.
What Mistake Has Taught You The Most? If you doubt yourself, others will too. Also, mistakes happen and they are a part of life. What's important is facing them head-on, accepting responsibility, and taking the next step to fix them.
What One Book Has Impacted Your Life? "The Chronicles of Narnia" by C.S. Lewis. It was the first series of books that I remember reading as a child, and it opened the door to fantastical creatures and wild imagination!
Where Can You Be Found On Weekends? Spending time with my kids, running, gardening, and if the weather is nice, you know I'm near a body of water!
What Is Your Superpower? I make people feel comfortable enough to share very personal information with me. For many clients, I am their confidant.
Click here to see all Cape & Plymouth Business Media 2022 40 under 40 Honorees.