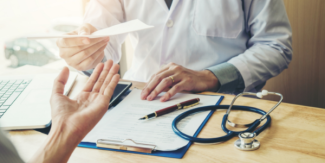 Medicare open enrollment is here!
In the US, most health plans pay secondary to Medicare which means whether you are still working or retired, you will need to enroll in Medicare when you turn 65. Medicare enrollment can seem daunting and overwhelming but the Beacon team is here as your trusted partner to guide you through the process. Health care is an integral part of your financial plan so we want to make sure you are picking a plan that is in your best interest. We've enclosed a few tips below as Medicare enrollment is here but we encourage you to give us a call with any questions.
Enrollment: most individuals become eligible at age 65 and there is a 6 month window for the initial enrollment (3 months before your birthday month through 3 months after your birthday month). After the initial enrollment, every year from 10/15 - 12/7 Medicare participants get the chance to review their plans and make changes. You can enroll by calling Social Security Administration at 800-772-1213 or online at www.medicare.gov.
---

Coverage: it's important to know that Medicare doesn't cover health expenses in full. See breakdown of parts below and what they cover. You will want to have a supplemental insurance in place to go along with Medicare because there are so many out-of-pocket costs.

Part A: Inpatient care in a hospital or skilled nursing facility.
Part B: Doctor visits, routine medical services (e.g., flu shots) and emergency medical services.
Part C, or Medicare Advantage:

Private insurance companies provide Medicare Advantage — the equivalent of Parts A and B coverage, combined — often along with some preventive services, vision and dental coverage.
An alternative is traditional Medicare with supplement insurance called Medigap. A Medigap policy helps pay some of the health care costs that Medicare Parts A and B don't cover, such as copayments and deductibles.

Part D: Prescription drug coverage. Private insurance companies administer these plans, which you can purchase in tandem with Medicare Parts A and B.
---

Cost: Some people think that Medicare is free which is not the case. Medicare premiums are based on your income. The higher your income is prior to enrollment, the more your premiums will cost. If your income goes down because of a life-changing event (marriage, divorce or death), you can contact the Social Security office to request a reduction.

---

Trusted Resources: we believe a successful financial plan incorporates a team of professionals. We are happy to share the following resources for health insurance counseling.
If you have more questions about health care in retirement, we are here and ready to help! Give us a call to schedule an appointment with your advisor.