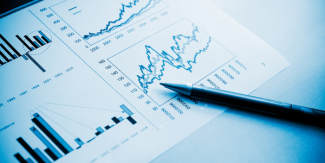 Quarterly Newsletter - July 2022
Tuesday, July 12th, 2022
Summer is officially upon us, and we hope that you and your loved ones have a truly relaxing & safe season! We have some exciting news that we are very proud to share. Beacon Financial Planning was recently announced as SCORE's Small Business of the Year and also named as a Top 3 Finalist for Cape Cod's Best Financial Planning Services. We want to thank all of our amazing clients and community for your continued support.
---
SCORE announces Beacon Financial Planning as Small Business of the Year
The 29th annual SCORE Small Business Awards will be held Oct. 26 at Family Table Collaborative in South Yarmouth to recognize the outstanding businesses of 2022. SCORE will honor their Small Business of the Year (Beacon Financial Planning, Hyannis), Non-Profit of the Year (Martha's Vineyard Center for Education and Training) and Small Business Champion (Cape & Plymouth Business Media, Hyannis), while the Cape and Islands Chambers of Commerce will each recognize their town's best with the Business Excellence Award. 
---
Beacon Financial Planning named as Top 3 for Cape Cod's Best Financial Planning Services
Beacon Financial Planning is proud to be in the top 3 of Cape Cod's Best for Best Financial Planning Services. On 8/25, Cape Cod Times will publish the Cape Cod's Best winners so please be on the lookout for us. Thank you to everyone who voted for our team!
---
We'd like to share with you today a short list of strategic action items to lean on during this period of sustained market volatility:  
Look beyond the headlines – sensational news headlines are meant to grab your attention, but it can be dangerous to let the media influence your investment decisions. Ignore the noise and stay focused on the things you can control!  
Don't forget history – market declines are normal and to be expected – they are part of the economic cycle. Since 1950, the S&P 500 has averaged a nearly 15% return in the 12 months after it entered bear market territory. Also, important to remember, bear markets typically last months – not years!  
Maintain a diversified portfolio – diversification is the closest thing to a "free lunch" you can get when investing. Staying well diversified across sectors, size, regions, and asset classes will help shield investors from some of this volatility.  
Don't try to time the market – time in the market is the name of the game. Remember, you are in it for the long-term! Keep in touch with your team at Beacon – we are here for you! Please reach out if you are feeling uneasy about the markets, about your financial plan or if you have any changes to your current financial situation. 
All these concepts are easy to understand in theory, but we understand it's very different in practice. Thank you for your continued trust as we help guide you through these periods of volatility.
As always, we are here to talk through any questions or concerns you may have.
With gratitude,
Your Team at Beacon Financial Planning