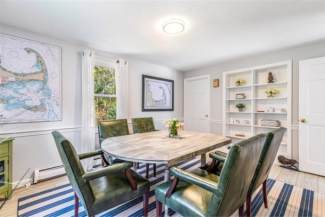 Quarterly Update from Beacon
We hope 2022 is off to a healthy and happy start. We are extremely proud of our clients for trusting us and choosing Beacon as your partner. We want to reiterate that Beacon will always focus on educating you on the fundamentals of diversified investing with a focus on goals-based planning and portfolio management.
We are pleased to announce that Beacon Financial Planning is in the running to be on the 2022 Cape & Plymouth Watchlist. Voting is open through January 31st - click here to cast your vote.
---
Valentine's Day is less than 3 weeks away! We thought you might enjoy this fun Valentine's Day Tic Tac Toe Snack to share with your children, grandchildren or friends.
Ingredients: Graham Crackers, half cup of pink and white chocolate discs, and candy conversation hearts
This fun activity is the perfect Valentine's Day craft, game and snack all in one! Click here for instructions.
---
Lauren Gadkowski Lindsay is a CERTIFIED FINANCIAL PLANNER™ with 22 years of experience. She is passionate about comprehensive, fee-only financial planning and excited to bring the Beacon Financial Planning experience to Houston, Texas. Lauren grew up on Cape Cod and worked with her mother and founder of Beacon Financial Planning, Linda Gadkowski.
As a former teacher, Lauren has a knack for explaining financial concepts in a way that clients can easily understand. She loves creating customized financial plans and helping clients to achieve their goals is her favorite part of the job. 
---
Lauren Lindsay, CFP® at Beacon Financial Planning, was recently featured in The Wall Street Journal's article on spending and inflation.
"Lauren Lindsay, a financial planner in Houston, encourages clients to consider alternatives when long-distance vacations get canceled or the new car they want is unavailable due to shipping delays. She asks whether they'd consider a different car or plan to drive their existing one longer. Or she might suggest a shorter vacation until the mega-trip can happen.
Letting people talk and brainstorm alternatives helps, she said: "People just need to vent and be heard."
---
Nearly two years after first hearing news stories about the COVID-19 virus and hoping it would only take a handful of weeks to "flatten the curve," we're still navigating the muddy waters of new variants and uncertainty about its impact on our daily lives and the future of how we conduct business, how we can travel safely and how we make decisions about when to convene with friends and loved ones. While we are certainly not back where we started, the current climate does feel a little too familiar – not a repetition of 2020, but a bit of a rhyme. We are hopeful that each COVID variant and surge in positive cases brings with it less severe symptoms and the ability for our world's population to begin to heal. 
---
Tour de Barnstable for Calmer Choice on 6/5
Registration for the 2022 Tour de Barnstable is now open. Calmer Choice is looking for riders to join them on a scenic 38 mile ride! The Beacon team is a big supporter of Calmer Choice. Michaela has participated in the Tour de Barnstable for many years and Kelli currently serves on the Board of Directors.
---
As always, we are here to talk through any questions or concerns you may have and to help you make the best decisions for whatever future you can imagine. Thank you for your continued trust.
With gratitude,
Your Team at Beacon Financial Planning