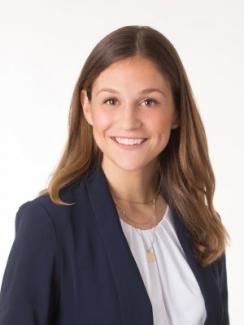 Kelli Grew

CERTIFIED FINANCIAL PLANNER™
Kelli is a CERTIFIED FINANCIAL PLANNER™ (CFP®). She consults with individuals & families to identify personal financial goals and resources, design financial strategies, and make personalized recommendations, that when implemented, assist the client in achieving their goals. Kelli is committed to delivering highly-personalized service and building long-term relationships with clients. Kelli has over 9 years of experience and is currently taking on new clients who are seeking one-on-one investment guidance, wealth management and income strategies.
Kelli received her Bachelor's Degree with a dual concentration in Finance and Management from the University of New Hampshire. Kelli and her husband live in Yarmouth with their three children. In her free time Kelli enjoys running road races, gardening, going to the beach during the summer, and spending time with her family. She has been serving BFPCC's Wealth Management clients since 2019 and is a member of the BFPCC Investment Committee.