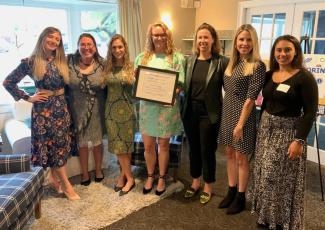 Beacon Financial Planning awarded with SCORE Small Business of the Year Award!
Wednesday, October 27th, 2022
We are proud to announce that today Beacon Financial Planning was awarded with the SCORE 2022 Small Business of the Year Award. We would like to thank our local community and wonderful clients for their continued support. We would also like to thank SCORE for their continued mentorship as our team has grown to 8 women who are dedicated in helping our clients prepare for & thrive in retirement.
Our future is bright, and our team is excited for what's to come.
Warm Regards,
The Beacon Financial Planning Team